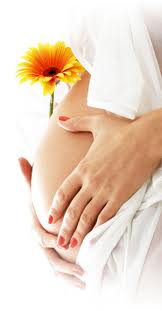 Pregnancy Massage refers a therapy that is applied during and after pregnancy. This modality addresses the special needs of women as the new life within them grows and develops. It reduces pain that can be caused by joint stress, improves your posture, and overall helps mother and baby enjoy this special time together.
Postpartum Massage helps restore the mother's body to its pre-pregnancy condition. Pregnancy Massage is important to help restore the abdominal muscles and the uterus to their normal healthy state. It relieves muscle tension and stress from everyday activities, especially new mothering duties.

Benefits of Massage for Pregnancy:
Reduces stress
Promotes relaxation
Prepares muscles for child birth
Relieves low back pain
Decreases swelling of hands and feet
Eases calf cramps
Decreases insomnia
Decreases headaches
Decreases Sciatic pain
improve maternal mood
decrease depression and anxiety
decrease pain
decrease stress hormones in pregnant women (including those suffering from depression)
decrease obstetrical complications
improve neonatal health and development

Massage oils and creams may also help keep your skin soft and supple which may reduce the discomfort of stretching skin as your baby grows within

Maintaining good mental and physical health is important to having an easier pregnancy.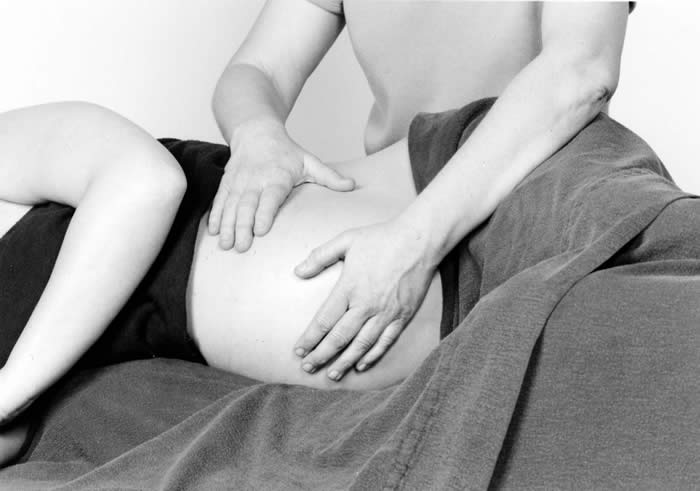 What to Expect:
Before your massage there will always be an intake portion where the therapist decides on the safest and most effective session for you. Then you will be given privacy to undress to your level of comfort. During the session you will always be draped appropriately with a sheet.
In the first trimester it is acceptable for a mother to lye on her stomach if she chooses. Shortly after however, Pregnancy massage is most often done with the mother on her side supported with many pillows. This position really allows the massage therapist to keep you comfortable, and still give an effective session. Never will a client be draped inappropriately.
It is important to remember that the whole session is based around each individual clients well-being and comfort. Each client has voice to what they fell suits them best to create an ideal and effective massage